Real Estate
The real estate team at Abreu Advogados has extensive knowledge of the market. Our team of lawyers works daily with some of the leading developers and multiple type of real estate investment in Portugal. We understand our clients' needs and provide a full and comprehensive service for real estate transactions.
Our approach is practical and highly specialised and our team members enjoy peer recognition in Portugal and abroad as top professionals in the practice area. Our partners hold prominent positions in international real estate associations and are often invited to speak at international real estate forums.
Our real estate investment team offers the best capabilities and services for any investor or entrepreneur with interests in Portugal or in the Portuguese-speaking countries.
The range of services we provide includes, among others:
Advising private investors on residential transactions.
Structuring real estate financing.
Advising on the development and licencing of housing and tourism projects.
Assisting in the incorporation and operation of real estate investment funds.
Negotiating and drafting complex retail transaction contracts.
Due diligence.
Owing to our extensive knowledge of the industry we have been involved in the largest real estate investments in Portugal. This is made possible by the acknowledged competence of our team of professionals, which includes specialists in urban planning, taxation and corporate affairs, and its ability to take a cross-cutting approach.
Abreu Advogados also has a notary and registration department with several legal executives to formalise sales, mortgages and horizontal property deeds, as well as any subsequent registration needs. This is an important full-service approach which enables Abreu Advogados to provide a comprehensive advisory service and guarantee our clients a one-stop shop law firm for real estate investment in Portugal.
Testimonies
Advice to multinational groups with regard to the acquisition of Forum Sintra, Forum Montijo, Sintra Retail Park, Forum Coimbra, Forum Viseu, Alegro Alfragide and Alegro Setúbal during 2014 to 2018. The assistance provided included legal due diligence on assets, culminating in the review and negotiation of all agreements included within the perimeter of operations.
Advice to multinational group in the automobile sector as regards the preparation and negotiation of the rental and construction of the respective installations at a technological hub.
Advice to around 800 foreign investors in operation to acquire real estate assets, under Golden Visa and RNH programmes. The advice provided includes prior due diligence of assets, including matters pertaining to town planning, registrations, tourism and condominiums.
Advice to financial entities on the negotiation and sale of mortgage-backed NPL portfolios, having been involved in the drafting and negotiation of purchase and sale agreements, the organisation of documentation for granting deeds and assistance to the implementation thereof.
We have assisted a Portuguese real estate promoter on the preparation and negotiation of contracts related with the sale of an office building for the concentration of the administrative services of the largest Portuguese energy company, in the city of Porto. This operation was particular sensible by the fact that the decision of the acquisition by the energy company occurred during the construction works that were executed with a construction company and the buyers required specific adaptation of the building to its final use; apart the fact the office building was located in face of a strong visual dominant building of unique characteristics for music performance. This investment has been the largest transaction of office building in Portugal in that year.
Advice to national tourist operators regarding the formation and licensing of tourist ventures, including the drafting of all those instruments regulating relations between owners and the operating entity.
Advice pertaining to the land registry and property regulation of  business units in Aveiro and Viseu, including the carrying out of various alterations to the deeds of horizontal property.
We represent on a regular base high-net-worth clients, with important real estate portfolios and we carry for them the management of lease contracts, sale, acquisition and taxation of their properties in Portugal.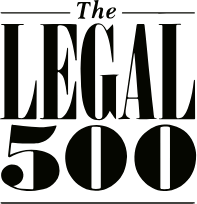 "Abreu Advogados' team 'goes the extra mile' for its clients. The outfit assisted Ceetrus with the acquisition of two shopping centres and a retail park from Blackstone, and Mercedes-Benz with the development of a digital innovation centre in Lisbon. Patrícia Viana is 'outstanding'; Francisco Patrício is highly recommended, as are Oporto-based Rui Peixoto Duarte."