Ricardo Henriques
Partner | Lisbon
Practice Areas
Industries
Services
Languages
Ricardo Henriques is a member of the board of directors of the Knowledge Institute.
Partner at Abreu Advogados whose practice focuses particularly on technology law in Portugal and international markets, on matters such as software licensing, compliance projects regarding emerging technologies and issues related to e-commerce. He has also been working on several General Data Protection Regulation (GDPR) implementation projects and advised on transactions and outsourcing projects on an ongoing basis.
He frequently works with clients on preventing and/or resolving Intellectual Property and Information Technology litigation, focusing particularly on copyrights and technology litigation, intellectual property and technology licensing, data protection and other regulatory issues.
Similarly, he advises clients – from start-ups to the largest market leading companies – regarding the protection and growth of brands patents and other industrial property rights, and providing support on advertising activities, including contests and games.
Ricardo Henriques works for wide-ranging national and multinational companies, including companies in the automotive, pharmaceutical, services, healthcare, financial, consumer goods manufacturers, hardware and software developers, retail and online retail.
He has also participated in projects related to compliance, such as implementing ethics codes, corruption and money laundering prevention, in internal investigations or investigations arising from regulatory interventions.
He works closely with a variety of technology law firms around the world enabling him to assist clients in their global expansion and to protect their intellectual property in different jurisdictions.
Ricardo Henriques is a Partner and has been at Abreu Advogados since 2017. He has been recognized by Best Lawyers in Information Technology Law.
Abreu Advogados has been named Top Tier Firm by IP Stars. Legal 500 recognizes Abreu Advogados as a top ranked Telecommunications, Media and Technology law firm in Portugal.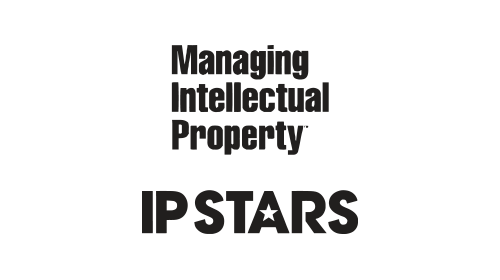 Chambers Europe 2022 – Band 2 – TMT

Global Leader, Information Technology, 2022

Global Leader, Data Privacy & Protection, 2022

Global Leader, Fintech, 2021

Information Technology Law, Portugal (2020-2022)

Intellectual Property Law, Portugal (2014-2022)

Litigation, Portugal (2020-2022)

Telecommunications Law, Portugal (2017-2022)

Medial Law, Portugal (2021-2022)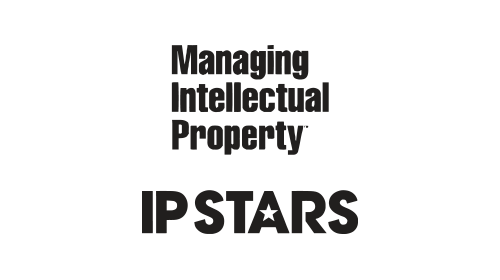 Ricardo Henriques advises on trade mark issues, including opposition proceedings, anti-counterfeiting measures and infringement litigation. His clients primarily hail from the TMT space.

Ricardo Henriques draws acclaim for his "excellent knowledge of the regulatory environment and effective approach to issues." Henriques acts on mandates in e-commerce, advertising and data protection, and his clients include major names from the technology, life sciences and automotive sectors.

"Ricardo Henriques advises on copyright and trade mark infringement, prosecution and litigation. Sources value his experience and "technical knowledge.""

"Ricardo Henriques regularly acts on marketing, advertising and data protection issues, among other work. He is deemed to be "cutting-edge and pragmatic in his privacy advice as well as very client-focused and extremely reliable in providing a high-quality, timely service.""
Work Experience
Advising on the implementation of GDPR in several companies in different industries (automotive, transportation, healthcare, financial, telecommunications).
Advising on matters related to e-commerce and privacy during the launching phase of websites and web-based services and mechanisms to manage compliance risks and requirements.
Advising several automobile manufacturers regarding the launch of their connected car project launches.
Advising international distributors on their integration into the Portuguese market, negotiating distribution agreements, distribution rights, agency and franchising, as well as negotiating their termination (dispute resolutions with distributors).
Advising multinational companies in the telecommunications sector on several aspects related with the regulation of telecommunications services, including authorizations and other regulatory issues in new digital communications networks, mobile services, frequency use rights and numbering resources, satellite networks and communications services, Wi-Fi, WLAN, VOIP, IoT, and other services.
Advising leading companies on IT outsourcing contracts and other call centre, technology consultancy services agreements, software licensing and maintenance agreements (SLA).
Advising a company in the media sector on the implementation of a compliance project.
Advising social media and online gaming companies on issues related to intellectual property, advertisement and content licensing.
Participation in litigations related to patents and associated complimentary security certificates in the area of generic/reference medication.
Participation in litigation regarding brand and domain names.
Academic Background
University of Lisbon Faculty of Law
Law Degree from the University of Lisbon Faculty of Law (2002)
University of Coimbra Faculty of Law
Postgraduate Degree in Professional Sports Law from, University of Coimbra Faculty of Law - Instituto de Direito das Empresas e do Trabalho (2005)
University of Lisbon Faculty of Law and Portuguese Association of Intellectual Law
Postgraduate Degree in Information Society – Copyright Law, Internet and Electronic Commerce from the University of Lisbon Faculty of Law and Portuguese Association of Intellectual Law (2005)
Portuguese Catholic University Faculty of Law
Postgraduate Degree in Intellectual Property from the Portuguese Catholic University Faculty of Law (2006)
Portuguese Catholic University Faculty of Law
LLM in Competition Law from the Portuguese Catholic University Faculty of Law (2009)