Intellectual Property and Information Technology
The intellectual property and information technology practice area is challenged everyday by the new technological revolution which gradually is transforming the entire economy.
New problems call for new legal solutions. Cyberspace has become an increasingly populated space and mass data is frequently considered the new oil of century 21.
At the same time our team continues very focused and involved in litigation concerning patent and SPC infringements and validity issues in Portugal. 

Our team acts for its national and international clients in relevant business sectors for the economy such as the healthcare, pharmaceutical and life sciences sectors, the automotive sector, fashion and luxury retail, agro food, innovation and technology and the entertainment sector.
Below we highlight some of the matters we handle:
Agency, franchising, license and distribution agreements.
Copyrights and associated rights.
Media, advertising and marketing.
Industrial property: especially brands, patents, SPC, trade secrets and designs.
Privacy, personal data protection, privacy policies, databases and consumer protection.
Hardware e software protection, e-commerce, website terms of use.
Litigation and cybercrime.
Testimonies
Legal advice to a major Swiss watchmaking company in a process involving an objection to the registration of a confusingly similar trademark by third parties, liable to harm the notoriety and prestige of the Swiss watchmaking brand in Portugal.
Legal advice to a major Portuguese mobility and telecommunications' company, as regards the setting out of its international brand protection strategy and in the international protection processes pertaining to its brands.
Representation in court of a multinational watchmaking company for the recovery of ownership of its brand in Portugal which had been subject to registration by an unauthorized third party.
Representation in court of a multinational company in the hotel business to obtain protection in Portugal for its brand which enjoys worldwide prestige.
Legal representation in several court cases and arbitrations on pharmaceutical patents and supplementary protection certificates.
Representation in court of a major national hotel chain in proceedings involving the alleged breach of rights related with copyright.
Legal advice to multinational companies in the telecommunications' sector with regard to various aspects related with the regulating of telecommunications' services, including authorisations and other regulatory matters regarding new technologies, electronic communications' networks, mobile services, numbering resources and frequency usage rights, satellite network and communications' services, Wi-Fi, WLAN, VOIP, IoT and other services.
Advice to major companies in IT outsourcing agreements and other service agreements, including call center agreements, information technology consulting, software licenses and maintenance agreements (SLA).

"Abreu Advogados is a notable firm offering full-service support in the IP ambit, including in trade mark, copyright and patent infringement proceedings, as well as supplementary protection certificate issues, cybersquatting, registration and portfolio management matters. It has additional capabilities in dealing with anti-counterfeiting matters. The team is able to act on both domestic and international mandates, representing clients from the pharmaceutical and fashion sectors."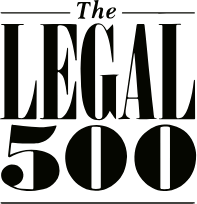 "With broad capabilities across the full range of IP, Abreu Advogados acts for a high-profile corporate client base, which seeks advice on trade mark and patent prosecution, unfair competition, copyright protection as well as IP licensing matters. Practice head Manuel Durães Rocha has an impressive track record in trade mark protection and arbitration proceedings involving life sciences patents. The arrival of António Andrade further strengthened the department's IP offering in the pharmaceuticals and healthcare sectors, particularly in the field of enforcement. Technology and advertising matters are key areas of focus for Ricardo Henriques, while César Bessa Monteiro Jr. receives instructions from companies operating in the entertainment, consumer goods, e-commerce and pharmaceutical industries on the entire range of IP mandates."