Susana A. Duarte
Senior Associate Lawyer | Oporto
Practice Areas
Industries
Language
Susana A. Duarte is a Senior Associate and has been at Abreu Advogados since 2010 working primarily on counselling private clients and companies on restructuring operations and tax litigation in connection with different taxation maters.
She focuses particularly on matters related to Corporate Income Tax, stamp duty and international taxation, specifically operations to incorporate companies in Portugal and financing. She also has experience advising individual clients and family groups on tax matters and matters related to asset structuring and ensuring transmission between generations, as well as tax litigation related to tax benefits, transfer pricing and deductibility of financial burdens in restructuring operations.
Lectures modules of taxation in advanced training courses, with several articles published in the area of ​​Taxation.
She was nominated a 2021 Rising Star, by the Expert Guide, for her exemplar work in tax.

Litigation, Portugal (2022)

Highly Regarded – Women in Tax and Tax Controversy, 2022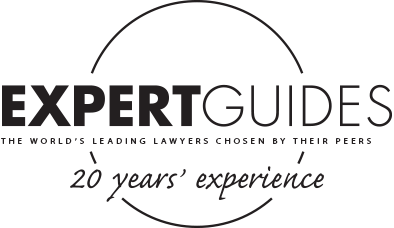 Work Experience
Advising a multinational company in the healthcare sector on a number of tax arbitrations related to the deductibility of financial burdens in the context of restructuring and merger operations.
Advising individual clients and family groups on the restructure of their estate and assets, specifically in the context of the tax regime for non-habitual residents and on matters related to international taxation.
Advising family groups on tax litigation processes and procedures related to the application of the general anti-abuse clause in a corporate restructuring operation.
Advising multinational groups in the insurance, and power distribution sectors on tax litigation proceedings and processes related to the recovery of taxes withheld in Portugal in violation of the European Union Law.
Advising a multination group in the automobile sector on a number of tax litigation processes and proceedings  related to their transfer pricing policy, including on the application of the arbitration convention for the elimination of international double taxation, with deductibility and tax benefit reporting.
Advising international groups on structuring financing operations and inter-group financing, tax litigation related to stamp duty in cash pooling contracts.
Advising a group in the banking sector on tax litigation processes related with Corporate Income Tax, specifically in matters related to provisions created under the rules of the Bank of Portugal.
Advising companies in the technology sector on matters related Corporate Income Tax, specifically issues in connection with their implementation in Portugal.
Advising professional athletes and professionals in the music, film and theatre industries on matters related to tax, specifically on image rights and contract termination clauses.
Academic Background
Portuguese Catholic University Faculty of Law
Law degree from the Portuguese Catholic University Faculty of Law – Porto (2009)
Portuguese Catholic University Faculty of Law
Masters in Companies and Business Law from the Portuguese Catholic University Faculty of Law –Porto (2010)
IDET - Instituto de Direito das Empresas e do Trabalho
Postgraduate studies in Companies Tax Law from the IDET - Instituto de Direito das Empresas e do Trabalho (Institute of Companies and Labour Law) , at Coimbra University (2014)