Tax
Abreu Advogados advises clients on Tax issues in Portugal and international markets including M&A, corporate restructuring, corporate governance and compliance.
Our Tax Advice practice is ranked by leading industry publications such as Chambers and Partners and The Legal 500.
Our specialized tax team relies upon a multidisciplinary approach, covering all the areas of tax advice in Portugal.
On the consultancy side, we should highlight the firm's track record in foreign investment tax, in particular, real estate/tourism and technology, company restructuring, energy sector tax and its specialisation in wealth tax and financial investments in Portugal.
On the contentious side, our team has acquired an excellent reputation as a result of the success obtained in complex legal trials in European Tax Law, including Stamp Duty, VAT and transfer pricing, although the contentious practice covers all types of tax.
Our team closely monitors the new levels of tax subjectivity and tax uncertainty of concern for companies and individuals worldwide. At Abreu Advogados we try to untie the knots of a Tax legislation that grows in complexity on a daily basis and we assist our Clients in navigating the world of Taxation in a secure and confident manner.
Whether acting ahead of the problem to avoid conflict with the Tax Authorities, or facing them in Court when conflict can not be avoided, we support our Clients in all sectors of activity in which Abreu Advogados operates, and in matters as diverse as:
M&A: tax due diligence, tax structuring of the acquisition; incorporation of the acquisition vehicle (eg: investment funds, private equity companies, real estate companies, etc.).
Corporate restructurings: tax issues in mergers, spin-offs, asset contributions, share exchanges and in the reorganization of corporate debt.
Assistance in all Portuguese taxes: corporate taxes, individual taxes, real estate taxes, stamp duties, VAT and excise duties.
Executive compensation Schemes and stock options.
Conformity of Portuguese taxes with European Union law and principles.
Tax arbitration and tax litigation.
Private clients, family estate planning and family protocols.
Testimonies
Advice to energy group with a strong international present in the context of the legal challenges brought against the CESE self-assessment acts. Tax litigation pertaining to the challenge against additional tax payments in the context of the marketing of coloured and marked diesel and navigation on the high seas.
Advice on the financing of the largest natural gas project in Mozambique, involving an analysis of possible tax contingencies, namely in terms of direct taxation and Stamp Duty in the context of specific and tax legislation of the project.
Advice to multinational that produces components for the car sector in various procedures, legal actions and tax arbitration related with the transfer pricing policy, the application of the arbitration convention for the elimination of double international taxation, the payment of royalties, deductibility and the reporting of tax benefits, Stamp Duty and autonomous taxations.
Advice in the context of tax arbitration in which additional VAT payments were challenged related with tax exemption applicable to non-conventional therapies. Abreu Advogados obtained favourable decisions which recognise the right to VAT exemption with a positive impact on all companies dedicated to non-conventional therapies.
Advice on the sale of two of its Portuguese companies. The assistance involved the more efficient tax reorganisation of the respective assets, the analysis of aspects pertaining to insolvency, the definition of offsetting mechanisms for existing loans by accumulated tax losses.
Tax advice and monitoring of tax litigation processes to the first urban rehabilitation company in Portugal, since its incorporation, with regard to tax benefits, property taxes and Stamp Duty. 
Advice on the VAT impacts of the contracts to implement three major dams on the Tâmega river, Portugal (Alto Tâmega, Gouvães and Daivões), whose concession for Design, Construction, Operation and Maintenance was awarded by the Portuguese State under an international public tender for the implementation of the National Programme for Dams with High Hydroelectric Potential.
Advice to the largest manufacturer in the world of household electrical appliances in all aspects related with the integration of another business group, involving advice and implementation of several cross-border mergers and neutral capital contributions; analysis of transfer pricing with regard to Supply Agreements and Main Service Agreements and also with regard to the desired final group structure.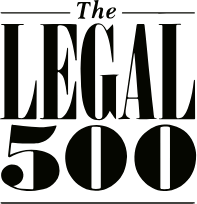 "Abreu Advogados covers direct and indirect tax, tax disputes, planning and restructuring. Cepsa is a client that instructs the team on some of these issues, including the energy sector extraordinary contribution (ESEC), which is work handled by Oporto-based Maria Dulce Soares; Miguel Teixeira de Abreu who, as of February 2019, is no longer an equity partner, is frequently singled out; Alexandra Courela and Pedro Pais de Almeida jointly lead the team."