Alexandra Nascimento Correia
Partner | Lisbon
Practice Areas
Industries
Services
Languages
Alexandra Nascimento Correia joined Abreu Advogados in 2008, and is a Partner since 2016, working primarily in conflict resolution with particular focus on civil and commercial litigation. Her work features a strong national and international arbitration component. She has been advising national and foreign clients on numerous disputes relating to breaches of contract, civil liability and debt recovery.
Due to the diverse issues she has dealt with, the advice she provides covers many markets and sectors such as financial investment in venture capital, energy sector opportunities for foreign investors, contracts for hotel developments, international distribution agreements for the electronics and food industry, and liability proceedings on the grounds of medical negligence.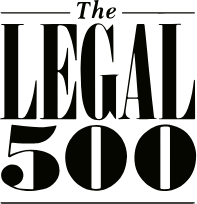 Dispute Resolution: Next Generation Partner, 2022

International Arbitration, Portugal (2022)
Experience
Advising Luxembourg and Spanish pension funds and financial entities on various arbitrations related to venture capital investments in Portuguese companies.
Advising a leading Spanish company in the energy sector in arbitration proceedings against a Portuguese company managing Portugal's main transportation, electricity and natural gas infrastructures.
Advising a leading North American company on the manufacture and sale of soft drinks in contractual liability claims brought by its former distributors in Portugal.
Advising a multinational company in the automotive sector on the recovery of funds in credit withheld by its distributor, a Portuguese company, and related guarantees involving enforcing the owner's personal assets.
Advising a leading audio and telecommunications solutions manufacturer in litigation proceedings arising from the termination of a distribution agreement which it had with a Portuguese company.
Providing legal advice to a Portuguese private bank on the assignment of a loan made to a Portuguese company undergoing a restructuring process under the framework of a Special Revitalisation Process to a foreign investor in the context of the approval of the respective revitalisation plan.
Advising physicians, hospital institutions and medical labs on civil liability claims for medical negligence.
Advising several foreign companies on litigious recovery claims relating to money owed by Portuguese companies, whether in the executive phase and or already in insolvency proceedings.
Advising the main Portuguese banks and water and electricity service providers on the coordination, monitoring and management of the results of teams responsible for the recovery of credits.
Advising a Portuguese company on an international mediation process under the aegis of the Paris International Chamber of Commerce, in a dispute related to the execution of a service provision contract signed with a British television channel during the 2014 World Cup in Brazil.
Education
Faculdade de Direito da Universidade de Lisboa
Law degree (1997)
Universidade Católica Portuguesa
Postgraduate degree (2005)
Universidade Católica Portuguesa
LLM in International Business Law (2012)
Universidade Católica Portuguesa
Master's degree in Law from the Portuguese Catholic University (2013)