Marta Costa
Partner | Lisbon
Marta Costa is a Partner and has been at Abreu Advogados since 2019, co-heading the industry sector dedicated to Private Clients and Family Businesses, coordinating the Italian Desk and working in the Technology, Media & Telecommunications sector.
She has vast experience in consulting family offices and individual clients on successions law and family law (in the areas of planning, negotiation, organisation and transfer of assets between generations and litigation), wealth planning, private international law and nationality matters.
Marta also has very wide-ranging experience in matters related with electronic communications, including electronic commerce and distance selling in general, personal data, protection of intellectual property rights, information technologies, advertising and consumer law.
She is considered one of the most renowned specialists in her fields, and has won several awards and national and international distinctions.
Marta has a PhD in Civil Law from the University of Coimbra Faculty of Law and the University of Bologna Faculty of Law. Her academic career path includes being chair of a number of civil law subjects, in particular family and successions law. She is a teacher at Nova University Lisbon Faculty of Law and at Lusófona University Lisbon Faculty of Law. She is also a guest speaker on her areas of interest at national and international conference

Family Law, Portugal (2020-2022)

Associate to Watch, 2018
A client praises her for being "technically very well prepared," and, according to peers, she is well known for her "expertise in private client work."

Distinguida na categoria de "Private Wealth Law" como Band 1
"really top lawyers dedicating a lot of time to the private wealth practice."; "the right combination of technical and communication skills. They are very well updated technically on revenue practices in Portugal."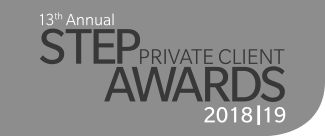 STEP Private Clients Awards
2018 – Vencedora do prémio de melhor equipa
2017 – Nomeada para melhor equipa

Italian Desk, Desk do ano 2019

Melhor Italian Desk Ibérica, 2020
Academic
University of Coimbra Faculty of Law
Degree in Law from the University of Coimbra Faculty of Law (2002)
University of Coimbra Faculty of Law
Masters (taught part) in Civil Law from the University of Coimbra Faculty of Law (2004)
University of Bologna Faculty of Law
Postgraduate course in Family Law from the University of Bologna Faculty of Law (2005)
University of Lisbon Faculty of Law
Postgraduate course in Telecommunications Law from the University of Lisbon Faculty of Law (2008)
University of Bologna Faculty of Law
PhD in Civil Law from the University of Coimbra Faculty of Law and the University of Bologna Faculty of Law (2009)
University of Lisbon Faculty of Law
Postgraduate course in Consumer Law from the University of Lisbon Faculty of Law (2009)
STEP - The Society of Trust and Estate Practitioners
Advanced certificate in Cross-Border Estates course - STEP - The Society of Trust and Estate Practitioners (2018)