Inês Sequeira Mendes
Partner | Lisbon
Practice Areas
Industries
Desks
Languages
Inês Sequeira Mendes is Managing Partner at Abreu Advogados.
Partner since 2012, she works primarily in competition law and in close cooperation with investment structuring and the development of the commercial activities of companies.
She focuses particularly on notification processes for complex concentration operations (including multi-jurisdictional notifications) as well as processes related to agreements and restrictive practices and process related to sectorial regulations, appearing before the Competition Authority, European Commission, Sectorial Regulating Entities and courts.
She has also advised on the implementation and improvement compliance programmes related to competition law both at a structuring ,auditing and training stages.
Additionally, she has extensive experience in advising on corporate acquisition, mergers and reorganization operations and has monitored many of the foremost projects to take place in Portugal and Timor.
Her experience encompasses several sectors but with a special focus on healthcare, energy, transportation, retail, distribution and aeronautics.
She is the Chairman of the National Committee of UIA – Union Internationale des Avocats for 2020-2021.

Competition / Antitrust Law, Portugal (2020-2022)

Corporate Governance and Compliance Practice, Portugal (2020-2022)

"Top 60 Business Law Lawyers – Iberian Lawyer" – 2021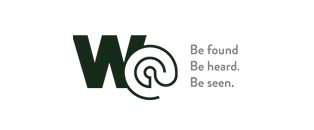 40 in their 40's Notable Women Competition Professionals
Experience
Advising a French multinational company in the retail sector on acquiring a portfolio comprising two large scale shopping centers and a retail park in the Lisbon region, in identifying the issues related to competition law and in the prior notification process before the Competition Authority.
Advising a multinational group in the electrical sector in matters related to competition and sectorial regulation intervening before ERSE (Electrical Sector Regulating Entity) and the Competition Authority.
Advising one of the leading healthcare services providers in Portugal on the acquisition of two hospitals held by private investors, including competition law analyses and prior notification to the Competition Authorities.
Advising a multinational group in the healthcare industry on the acquisition of assets in Portugal and Angola and corresponding prior notification to the Competition Authorities.
Advising a German group in the distribution sector on various matters related to competition law and representing the group before the Competition Authority.
Audit and improvement of a compliance programme in competition law implemented in Portugal by a multinational retail company.
Advising a North American multinational company on the acquisition of a national hospital company under the scope of its privatisation by the Portuguese State, including the analyses of issues related to competition law and the coordination of the multi-jurisdictional notice of concentration.
Advising a leading group in the aeronautical sector, providing analyses and counsel on competition law regarding the practices adopted or to be adopted in the organization's activities.
Advising a Spanish company in the oil sector on matters related to competition regarding the organization of its distribution network, including legal support.
Advising a British group on the analyses of issues relating to competition law in the context of a concession process for urban transportation. 
Education
Portuguese Catholic University
Law degree from the Portuguese Catholic University Faculty of Law - Lisbon (1996)
Kings College
Master of Arts – Graduate Degree European Competition Law from Kings College (London – 2012)
Kings College
Postgraduate degree in European Competition Law from Kings College (London, 2009-2010)
University of Lisbon
Postgraduate degree in Competition and Regulatory Law from IDEFF, University of Lisbon, Faculty of Law (2007)
Portuguese Catholic University
Advanced Programme in Regulation and Competition Economics from the Portuguese Catholic University Faculty of Economic and Corporate Sciences (2004)