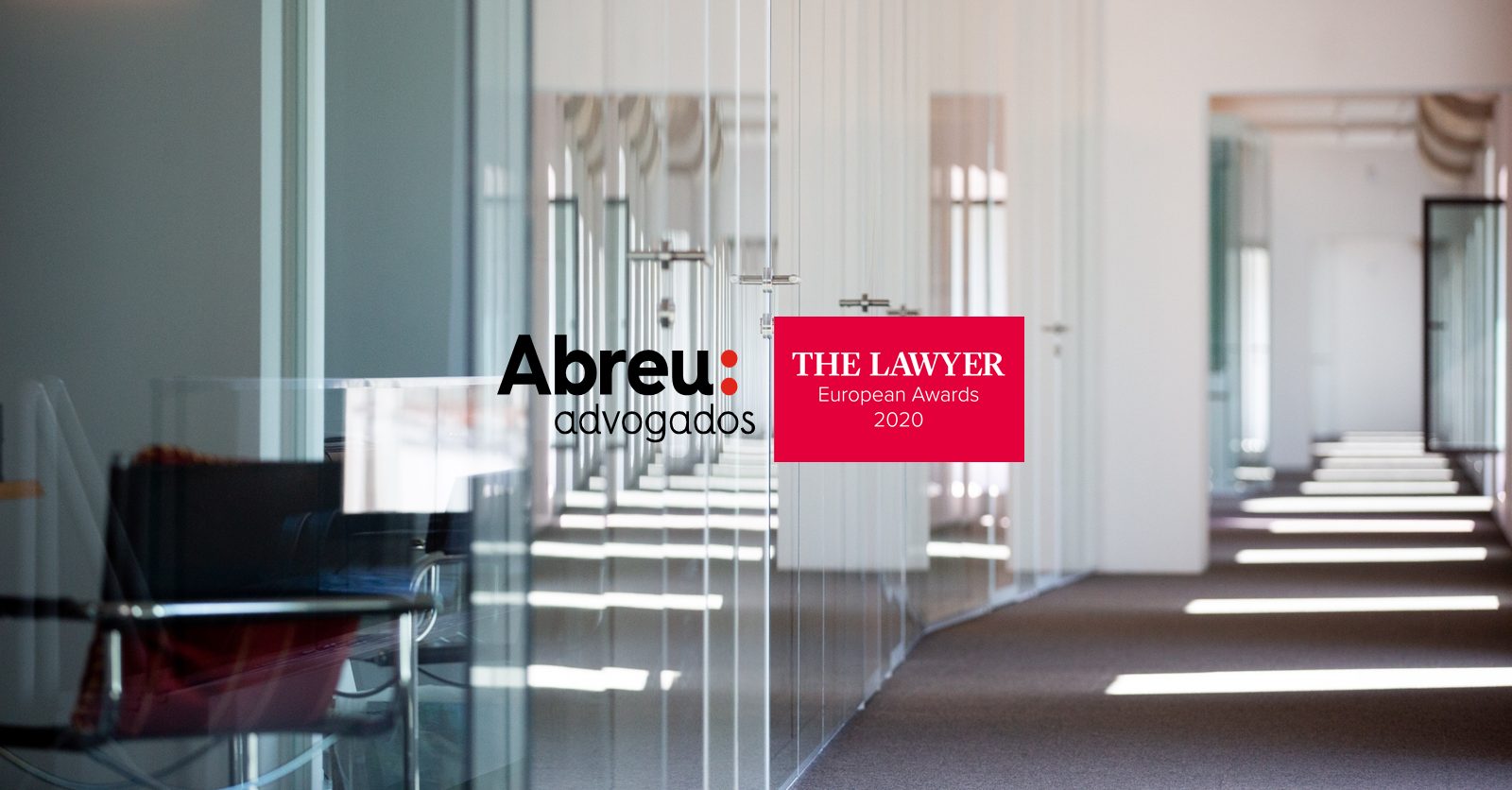 Abreu Advogados Highly Commended in The Lawyer European Awards
Abreu Advogados was the only independent Portuguese law firm in the Iberia category of The Lawyer European Awards 2020, awarded by the well-known British magazine The Lawyer. In the award, ceremony on 1st December Abreu was awarded "Highly Commended" for the Iberian market, representing the excellence of Portuguese legal work in the international context.
Duarte de Athayde, Managing Partner of Abreu Advogados said: "in an atypical and demanding year such as the current one, this recognition demonstrates the major capacity and resilience, as well as the significant professionalism and the quality of the work undertaken. Our firm has forged an unparalleled path of leadership, positioning itself at the helm of legal work in Portugal, offering a response anchored in innovation and excellence. This award reflects this investment of Abreu Advogados in the quality of legal services and we thank all clients for their trust in sharing their challenges with us, with whom we proudly celebrate this recognition."
In a year marked by constant challenges, the quality of the work of Abreu Advogados and its contribution towards client innovation and advice on many of the most important transactions that have taken place in Portugal and via its 8 international desks were determinant for this recognition that places Abreu at the heart of European legal excellence. Beyond this, the public recognition by the prestigious British magazine is also a significant appreciation of the strategy and management of a firm composed of more than 200 lawyers within a total of more than 300 colleagues and which is present in nine different countries.
Considered a celebration of the legal practice of firms and businesses, The Lawyer European Awards take place annually with a group of judges made up of senior lawyers from law firms and multinational companies that select the best firms in Europe, awarding what is one of the most important and prestigious distinctions in the legal world to take place on European soil.